Valentine's day is right around the corner, let us help you do this right! No grocery store carnations, no drug store cards. We all have a tribe of special people, and it doesn't have to be the traditional romantic relationship to show someone you care. However, if you ARE looking for something a little less predictable for the lucky lady in your life, we've got a few ideas for you, and none of them require awkwardly sifting through the lingerie racks at your local mall. Sure, flowers will always be welcome on Valentine's Day but instead, help your best friend forget that breakup with a box of treats, get your best gal pal a professional makeup application, toast your one-and-only with a glass of pink rose or bubbly or treat yo' self with an at home spray tan from beauty concierge, Elwynn & Cass. No matter whom it's for or the reason for the material affection, they are guaranteed to love you for it.
As you know, Splurge carries a wide range of wine, sparkling wine, champagne and liquors – always a nice addition to any gift or as a stand-alone presentation. A few of our love themed favorites are; Inseparable by Gen7, Sexual Chocolate or the Seductress; which happens to be a Splurge private label. If you looking for a little extra something for the thoughtful foodie in your life, we've compiled a list of Cupid accompanied stand outs.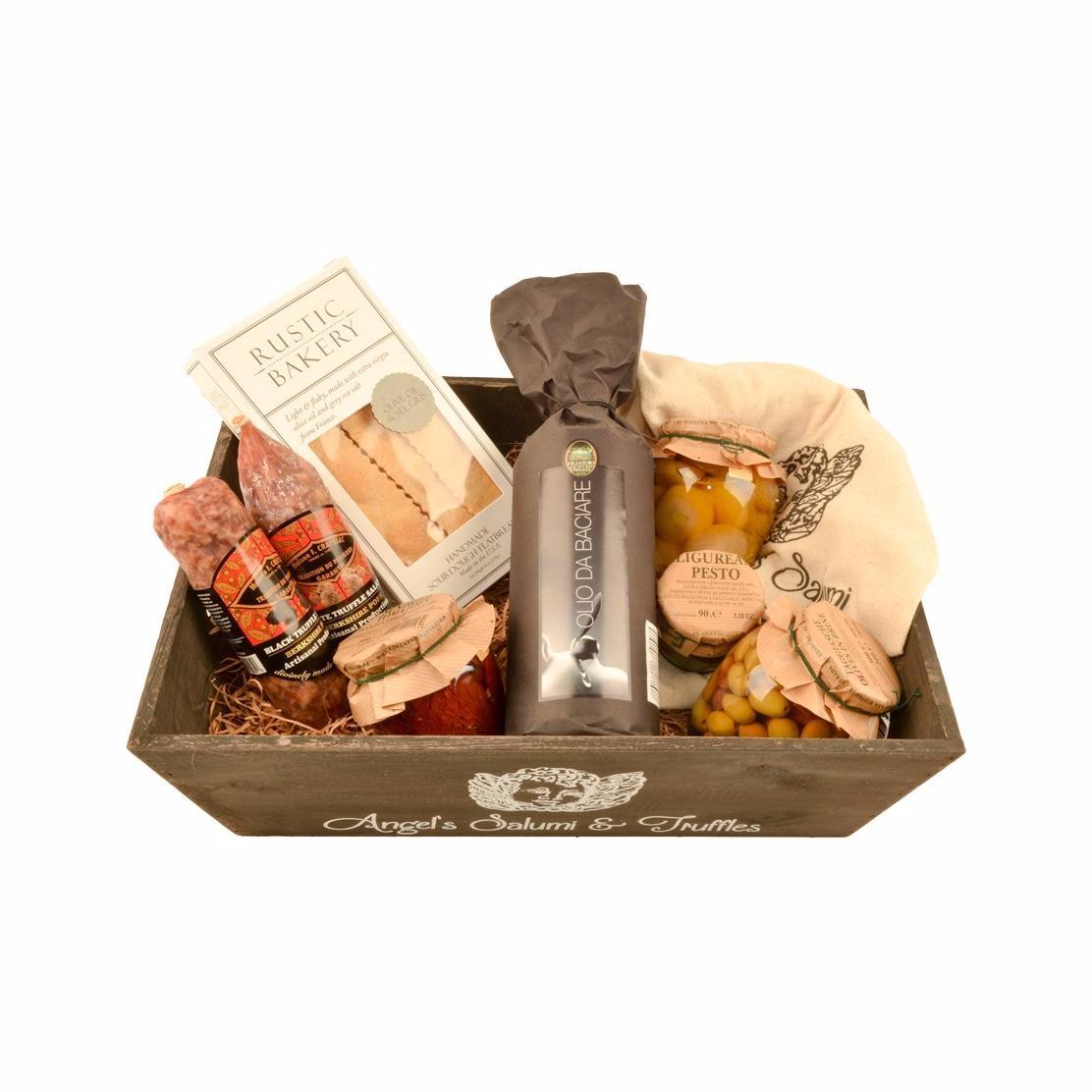 The "Da Bacciare" Gift Basket Includes: Da Bacciare Extra Virgin Olive Oil 0.75l (25.3floz) Taggiasche Olives in Brine 300gr (10.5oz) Borrettane Onions 280gr (9.8oz)Sundried Tomatoes 200gr (7oz)Basil Pesto 90gr (3oz)White Truffle Salami made with 100% Berkshire Pork 6.5ozBlack Truffle Salami made from 100% Berkshire Pork 6.5ozRustic Bakery Crackers Angel's Hand Towel, Handcrafted Woode…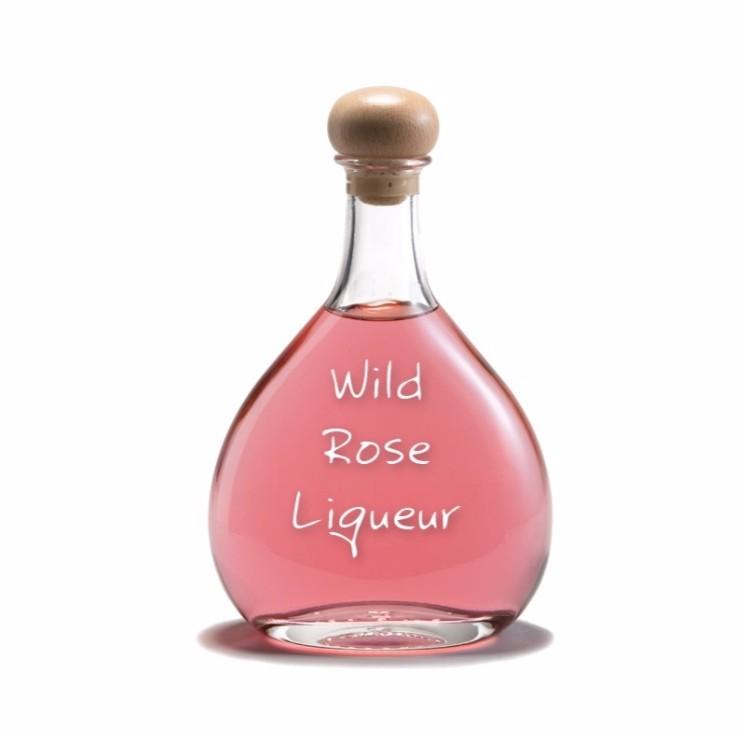 100ml This luxurious spirit with its unforgettable bouquet of fresh cut roses brings romance to your favorite cocktails. Delicate and concentrated on the palate, this liqueur has a gentle hint of rose petals and a slightly sweet finish.
Large Box of Assorted Gourmet Belgian Dark Chocolates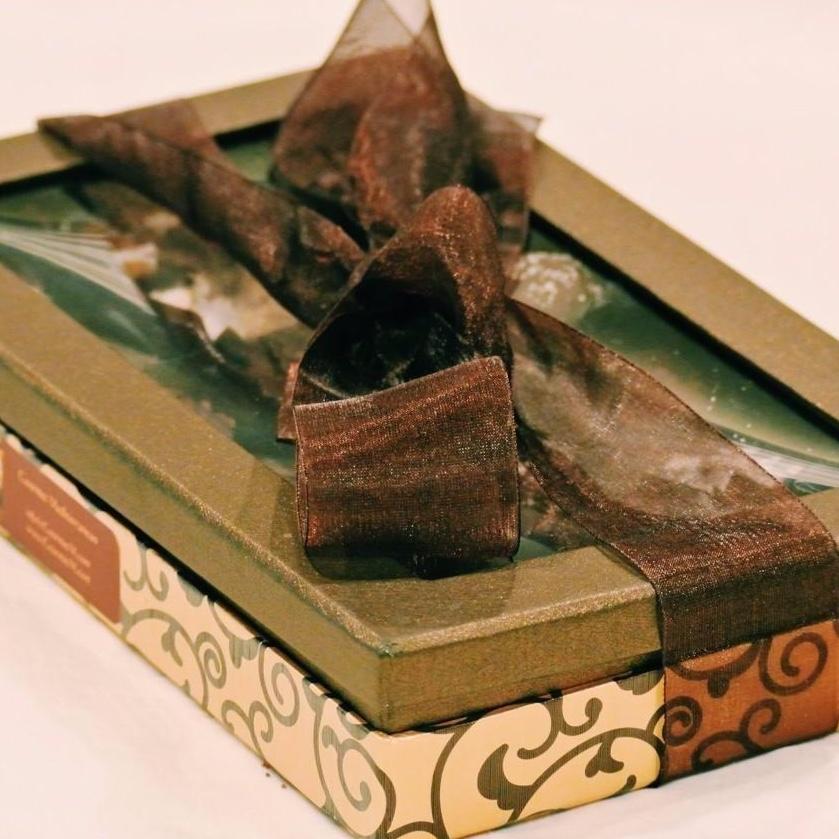 18 Gourmet Belgian Dark Chocolates: vegan and gluten-free, includes one each of Spanish orange peel, Thai ginger, organic coconut, roasted almond, roasted pecan, and others — and two salted caramel truffles (flavors can be customized upon request)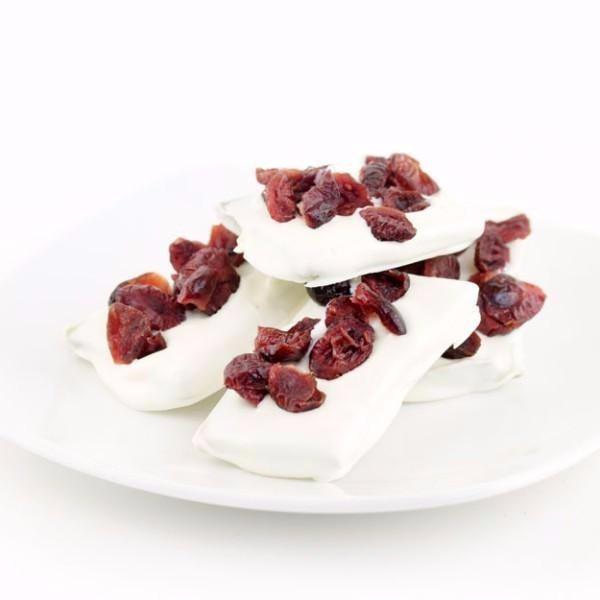 1/4 lb of crunchy buttery toffee made with chile powder & chipotle, dipped in white chocolate and topped with dried cranberries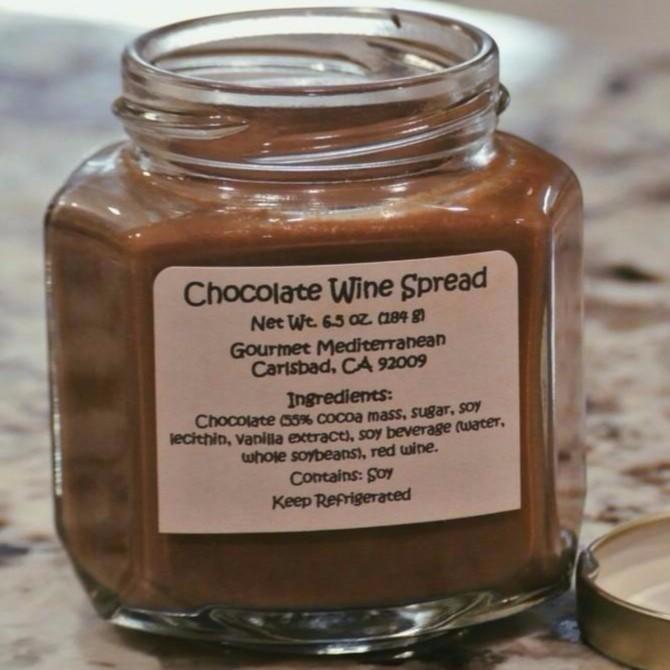 Chocolate Wine Spread — unique and decadent-tasting (but healthy!): a delightful mixture of premium dark chocolate and red wine. Excellent complement on graham crackers, fig bars, waffles, pound cake, frozen desserts, bananas, strawberries, or right out of the jar.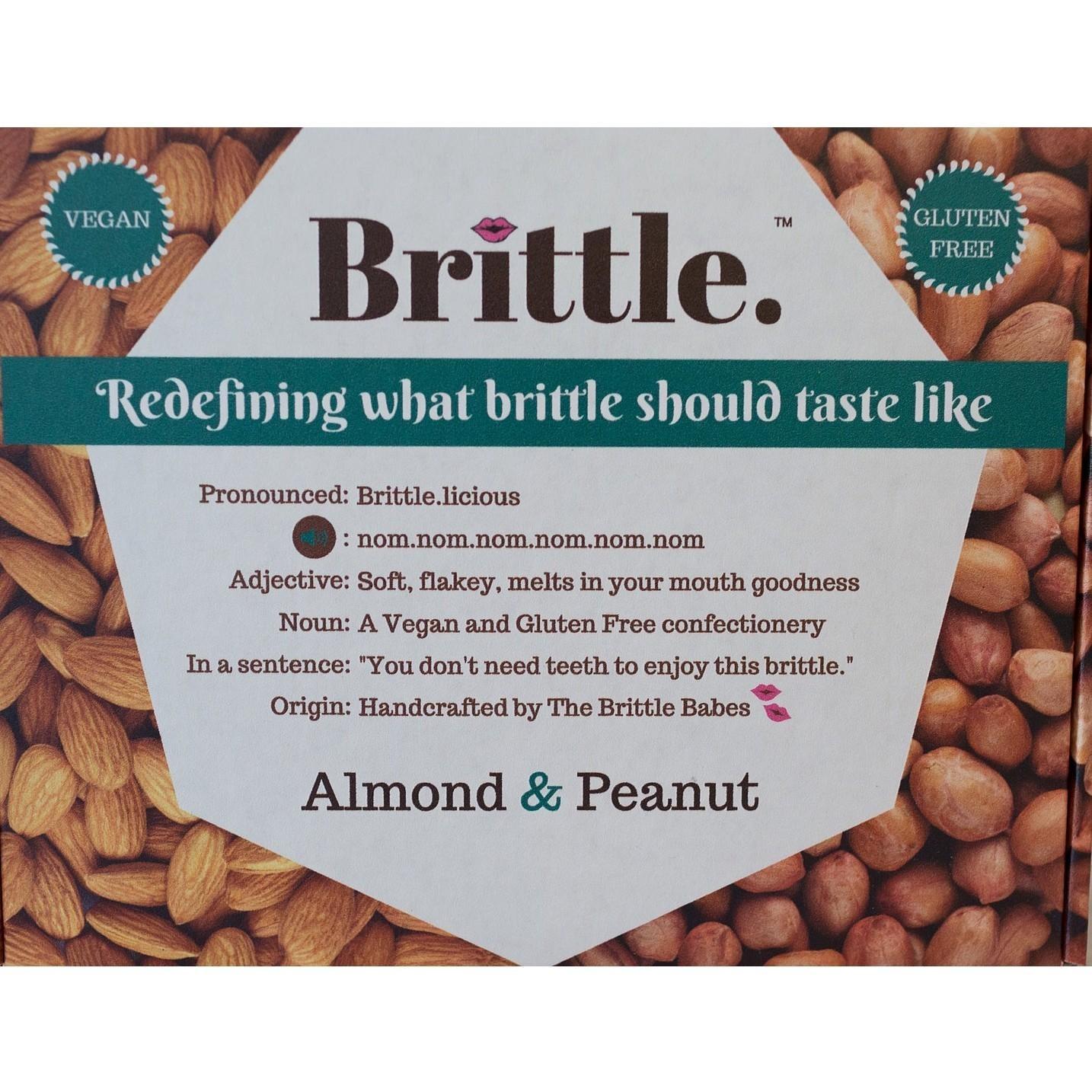 We've got you covered! This all-inclusive price gets you:1 lb Peanut Brittle1 lb Almond Brittle is beautifully designed box that opens up to an eye catching display of Brittle
San Diego Honey Flight Infused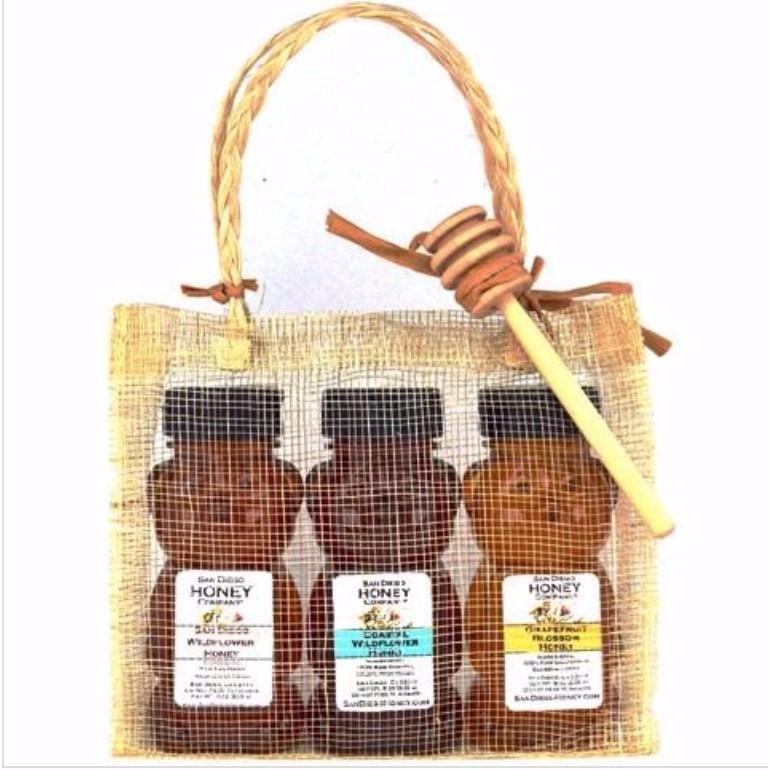 8 oz. Bear Cinnamon Infused Honey8 oz. Bear Lavender Infused Honey8 oz. Bear Ginger Lemon Infused Honey Honey Dipper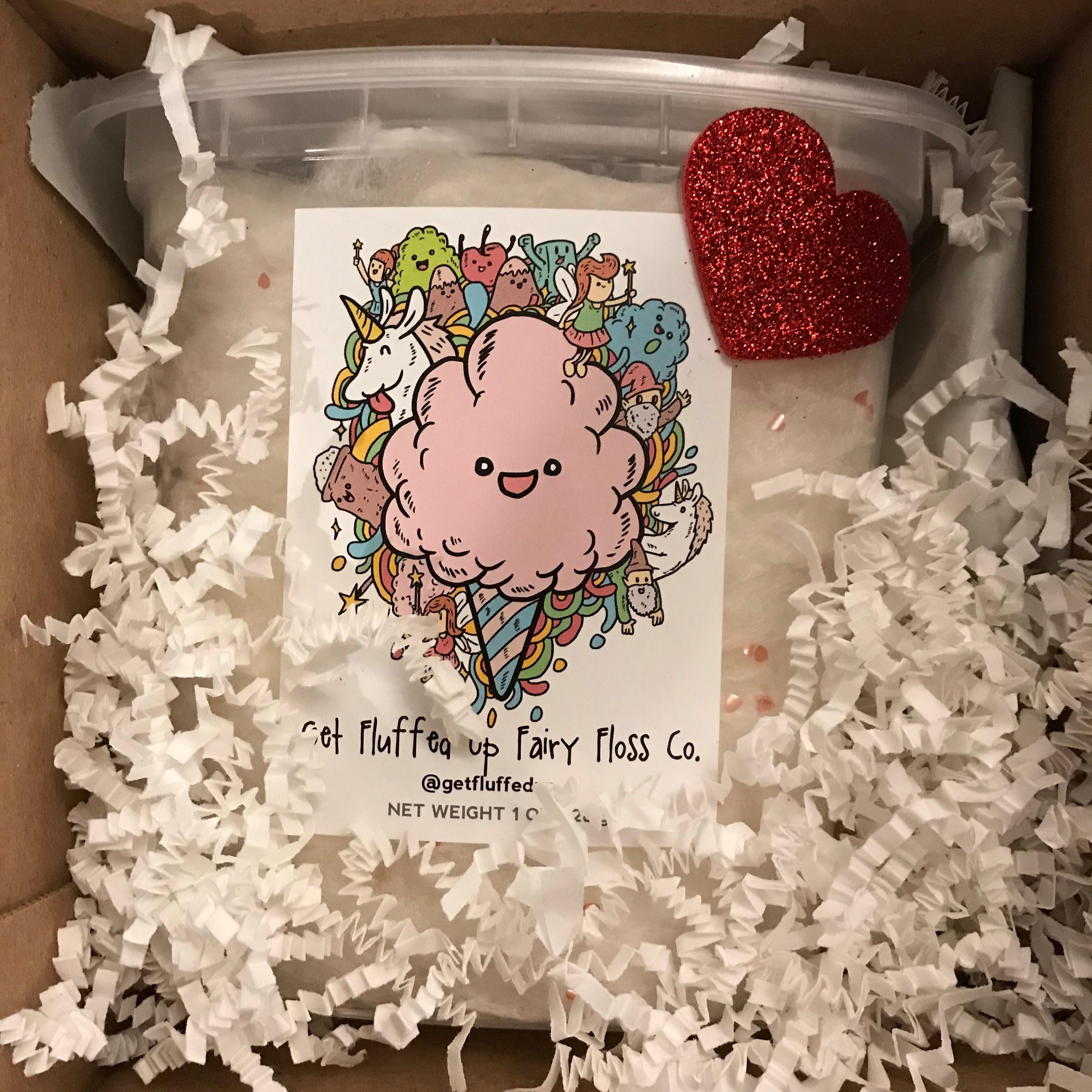 Chocolates are so 2017…send organic cotton candy for Valentines day this year! Perfect for employees, friends, neighbors, teachers or that special someone. This cotton candy gram includes 1 – 32oz cotton candy gram, glitter and glam to make the package look festive and a hand written note with a message from you! We use only organic and vegan ingredients to make our fluffy cotton candy w…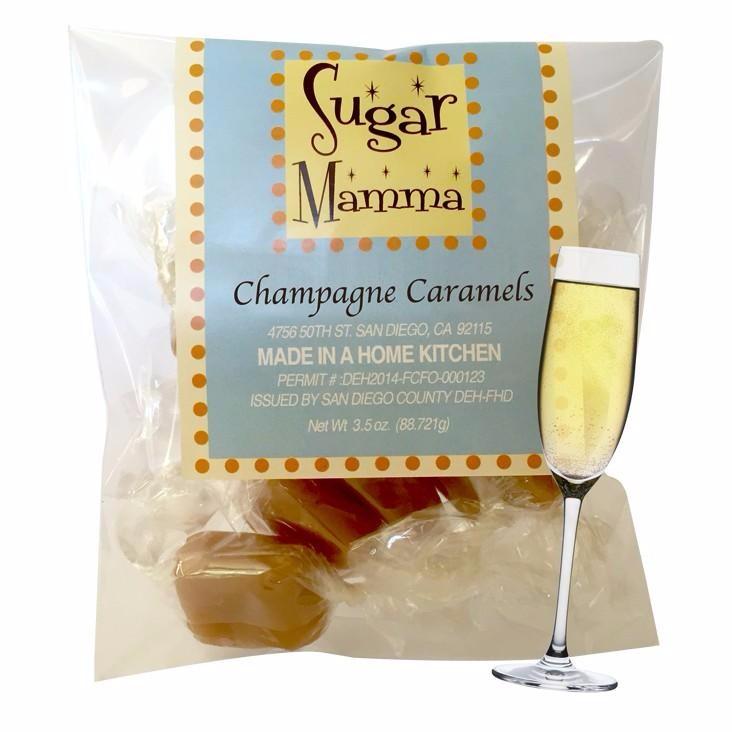 Hand-crafted, small batch, package of 3.5 oz.12 pieces Contains: Milk Buttery soft with floral aromas topped with sparkling sugar to evoke the bubbly effervescence of Champagne. Perfect for every sweet celebration!