I grew up in the midwest where the only fresh and natural thing in our kitchen was corn on the cob. We ate a lot of processed food and rarely saw fresh fruits and vegetables. Raised by overweight smokers, I was not destined to be the promoter of a healthy lifestyle.
But I had a grandmother who was ahead of her generation. I would often find her exercising at 5am, eating 'strange' things like all natural peanut butter, wheat germ by the spoonful and 'plain' yogurt. she even grew her own vegetables. I spent hours with her growing up. Helping her weed the garden and plant flowers. She was always talking about moving your body, eating healthy and wearing sunscreen.
She was by far my most profoundly positive influence. She forged a path that I would eventually follow once I reached adulthood.
I joined the track team in junior high and quickly realized that I loved how good I felt being physically active. It gave me self confidence and made me feel strong.
I never really incorporated eating healthy until I had children. I was very concerned about what they were putting into their bodies and thought I should care about what I'm eating too.
I have been motivating, educating and kicking women's butts for over 13 years.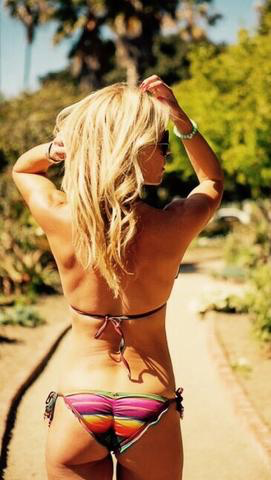 In 2005, I became a new mom. I was overwhelmed and blessed with all things that motherhood brings, I needed a way to earn a living, incorporate a love and commitment to a healthy lifestyle and love for her family. Thus FitChick was born. Personal training was the benchmark of how FitChick began. Getting women back into shape after childbirth was the start. All these mothers are thrown into motherhood, overwhelmed by the new responsibility, lack of sleep, crazy hormones, and a body they don't recognize. It's scary and you don't feel strong physically or emotionally. One-on-one training sessions began with pumping iron and cardio blasts. Women were getting into shape and really benefiting from the sessions. What was also apparent was that women often benefited from working out with friends, co-workers, family members. The group beach workouts followed.
Then the girls were in need of nutritional guidance. They were getting stronger, but some of them just didn't know what to eat or even how to cook. Nutritional advice/guidance/meal planning came next. I tell my girls what to eat and then I show them how to cook it. One of the FitChick products created organically was FitChick Granola. I am always looking for healthy and delicious food for my family. I started making granola at home for my kids and they loved it. I packed it in their snack bags and ate it myself between clients and workouts. I would bring it to my training sessions and my clients wanted it too. They couldn't get enough of it.
Being a mom, being active and eating healthy, real, natural and whole foods is the foundation of FitChick. It is my passion to empower, motivate and educate women about the joy and necessity of living a healthy life. I want to lead by example and be a positive role model for my children and my clients. As Ive continued to grow my business, Ive developed quite the following of Fitchick brand granola lovers, we are in 21 retail locations and four of them being regional chains. Most recently I was presented with the opportunity to partner with the Splurge app. It was the answer to all of my unanswered questions as a small business owner. It gives me the opportunity to expand my marketing, outreach and an additional platform to sell my product. Splurge is a no brainer for FitChick. They understand where and how to to get high quality, artisanal, hand selected products in consumers hands. You need Splurge. It's the foodies answer to amazon.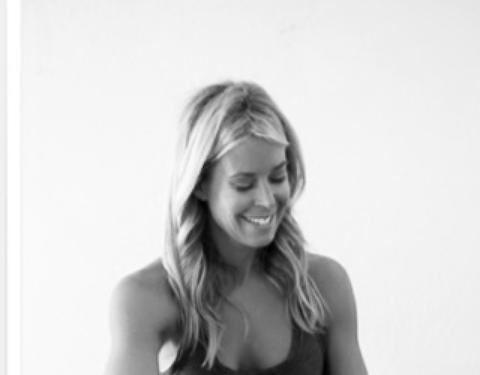 If you eat crappy food, you will feel like crap!!
If your food label says hydrogenated oil, high fructose corn syrup or aspartame you are essentially poisoning your body. DO NOT EAT IT! DO NOT FEED IT TO YOUR KIDS!
I grew up in Indiana eating Pop Tarts, sugary cereals, Hamburger Helper, Kraft Mac and Cheese and Jif peanut butter.
Look at some of these food labels and you will think you're reading a list for a science project…gross!!!
So I have compiled a list of things I eat. This will get you started.
Proteins:
Eggs
Filet mignon
Chicken breast
Halibut
Seabass
Probiotic Greek yogurt
Fats:
Nuttzo
Parmesan cheese
Goat cheese
Burrata
Mozzarella
Avocado
Olive oil
Coconut milk
Veggies:
Spinach
Tomatoes
Mushrooms
Red peppers
Cucumbers
Broccoli
Cauliflower
Butternut squash
Fruits:
Bananas
Apples
Mango
Blueberries
Strawberries
Pineapple
These foods all taste amazing and require little or zero preparation. There is a recipe for nearly every one of these ingredients in my recipe blog (http://www.fitchickgranola.com/blogs/recipes).  When you cut fake food from your diet…just try it… your taste buds wake up. That film you have in your mouth from all that FAKENESS will fade and what's left is the ability to enjoy real food. Give yourself 2 weeks without any fake food. You will lose the taste for it and literally begin to crave real food, because it tastes so much better. I challenge you…I promise you this will change your life. You'll have more energy, more stamina. You will be loving your body and giving it what it's deserved all along.
Eat for health and enjoy every bite!
BLUEBERRY MANGO ARUGULA SALAD WITH FITCHICK GRANOLA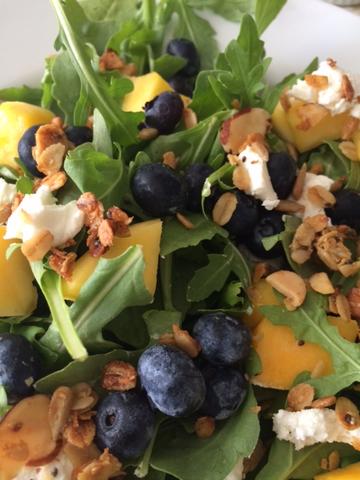 4 handfuls of Arugula
1/2 cup of blueberries
1 ripe mango cubed into 1 inch pieces
4oz of goat cheese crumbled into bitesize pieces
2 handfuls of FitChick granola
Coarse sea salt
1/4 c Eureka lemon olive oil (I use Baker & Olive)
1/4 c Grapefruit balsamic (I use Baker & Olive)
Whisk olive oil and balsamic together. Set aside.
Divide all other ingredients equally into 2 salad bowls.
Drizzle with balsamic and olive oil. (You can substitute this for any citrus based salad dressing)
Enjoy!