---
This won't be your average, boring blog – this link will offer you exciting details and glimpses into the best of the best at Splurge.
We are seen around town at many events – so keep an eye out for where we will be next.
Splurge is also gaining great media exposure around town – as a new, San Diego-based app – involved not only in supporting small business owners but in philanthropic causes as well.
New release announcements and features are a given to be found on the Splurge Scoop, along with featurettes on our hand selected, high-end Merchants.
If you'd like to contribute to the Splurge Scoop, please contact rebecca@splurge.works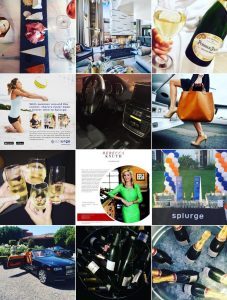 Go on, Order More! Splurge.